A little over a year ago, you took a chance on me and elected me as your Director; thank you for putting your faith in me. While the role is challenging and probably a little more than anticipated, it's incredibly gratifying. I'm so thankful for the opportunity to serve our community. I still have a lot to learn, and we definitely have some significant infrastructure challenges, but we are progressing well.
A few days ago, someone thanked me for "bringing down the temperature" in our community. I decided to run to help as many people as possible enjoy living here. Hopefully, you agree that we're moving in that direction.
Parks Advisory Commission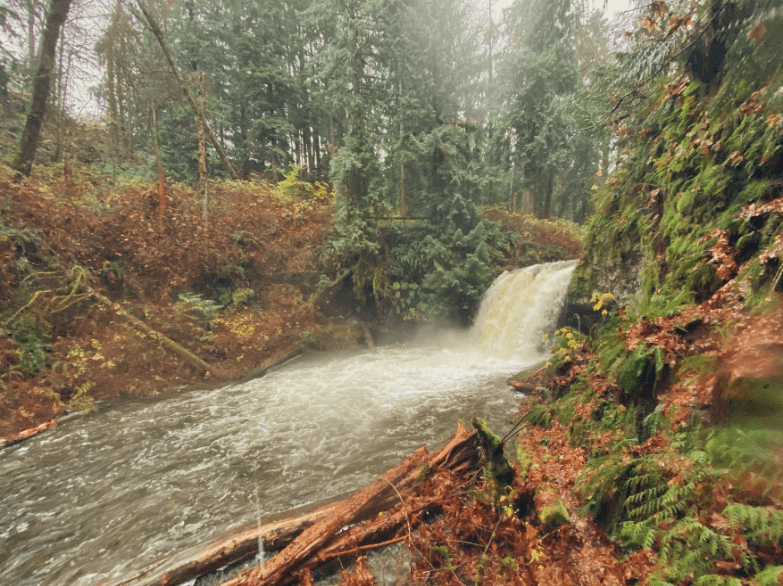 On November 2nd, the Parks Advisory Commission will meet to elect a chair and review the proposed Area G Parks Budget. In addition, I've asked for information to be presented regarding possible trail improvement for Princess Diana Park.
CVRD is seeking volunteers to contribute to future regional park and trail plans. If you are interested, please review the Terms of Reference and submit an expression of interest here: https://www.cvrd.ca/301/Regional-Parks-and-Trails-MasterPlan.
If you want to keep your volunteer efforts closer to home, please let me know, as we have an active parks volunteer group. On October 23rd, they planted native plants on Thicke Road to enhance biodiversity.
Future Visioning Ideas Fair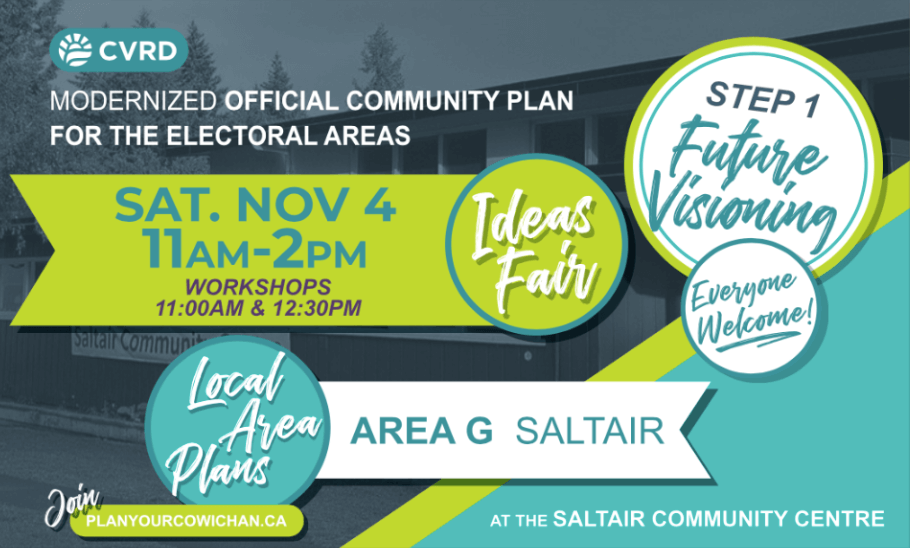 At last February's Ideas Fair, despite being a smaller community, we had an excellent turnout, one of the largest in the CVRD. Staff correlated the suggestions into a draft Local Area Plan (you can find a copy on my website), which will be workshopped on November 4th at 11 a.m. at the Saltair Community Center. This is an affirmation process and step one of a three-step process. Please turn out and make your voice heard. The greater the turnout, the more legitimate the plan becomes. Some discussion points include an expanded Growth Containment Boundary, minimum one-acre subdividable lot sizes, and detached accessory dwellings (carriage homes). There is also an online Local Area Plan Survey if you are unable to attend in person – please go to planyourcowichan.ca.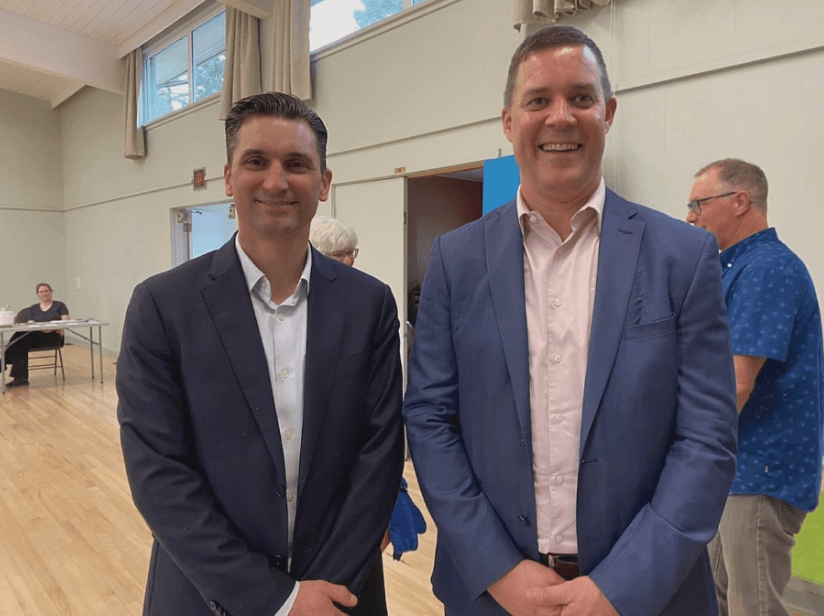 In September, we had our first Community Conversation. Thank you to Mayor Rob Douglas from the Municipality of North Cowichan for being our first guest speaker. My intention for an ongoing Community Conversation is to bring awareness to the goings-on in other Areas and how Area G fits into the giant puzzle of the Cowichan Valley Regional District. Every part of the CVRD faces unique challenges, and it is essential that we collectively understand those challenges and work to find ways to support each other and collaborate.
I want to answer your questions while striving for accountability; face-to-face is an excellent way to do that.
At our next Community Conversation on November 12th at 2 p.m. at the Saltair Community Center, I will be joined by Director Ben Maartman from Area H (Cedar). As proximity goes, they are our closest electoral neighbour. Ben is a Farmer by trade and brings a unique perspective to the Board, which I often find myself agreeing with. Also, because of the intricate questions posed at the last Community Conversation regarding the Dam, Water Filtration, and Pipe Replacement, I've asked Todd Etherington, CVRD Water Manager, to participate, and he's graciously accepted.
Ruxton Island Fire Service
After the pandemic, more people than ever are working from home and living full-time on Ruxton Island. Over the last few months, I've been working with the folks on Ruxton Island to get a fire service initiated. They have unique challenges as there are only trails and no roads, so they working BC Fire Services to develop a unique strategy that will likely employ ATVs. I want to give a special shout-out to an old University Roommate, Russell Robertson, who has been on the front lines for many BC Wildfires and is helping to put the plan together.
Danelle, Myles Wilson, our CAO and I are planning a trip to Thetis Island to meet with community leaders and organizers to start a discussion about how the CVRD can better serve the folks on Thetis who have unique needs which Island-life presents.
Support for Our Volunteers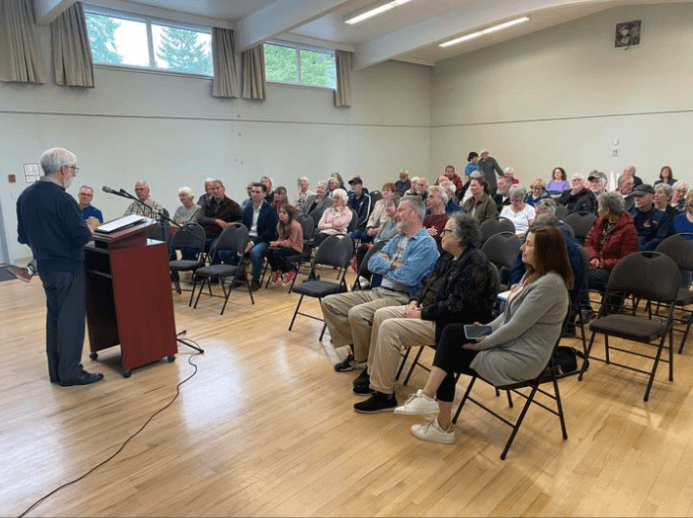 On October 1st, an event was hosted by a Women's Rights group. They rented the Saltair Community Center for a private by-invitation ticketed meeting. The Saltair Community Society (SCS) did not host the event and has no affiliation with the group. In addition, as complaints about the group came in, the SCS contacted the RCMP and asked them to vet the group. With the RCMP's stamp of approval, they allowed the event to proceed.
The event brought many protesters to our quiet neighbourhood while stirring strong emotions. Unfortunately, our volunteers were mischaracterized and caught in the middle of a lose-lose situation. Saltair is tremendously lucky to have a group of hardworking volunteers who don't ask for anything in return. I want to publicly thank them again for their hard work. I will always be on the side of Saltair and our community. We all have unique backgrounds and differing opinions, and I would encourage patience, gratitude, and empathy while we discuss our differing opinions.
On October 12th, my wife Hayley and I welcomed our son Abel McClinton. Everyone is doing great, happy and healthy.
As always, if you have any questions, please call me at 250-252-6525.